AIG Travel - Travel Guard Platinum Travel Insurance - 2023 Review
AIG Travel Guard Platinum
Strengths
Strong Insurance Partner
Primary Coverage
Strong Evac Cover - $1m
Weaknesses
No Enhanced Cover automatically embedded
Weak Medical Cover - $50k
Long Look-Back Period - 180 Days
Sharing is caring!
AIG Travel - Travel Guard is a partner of TripInsure101. We showcase the Travel Guard Platinum Travel Insurance Plan.
With more than 25 years of industry experience, AIG Travel is one of North America's leading travel insurance plan providers. AIG specializes in providing innovative travel insurance, assistance and emergency travel service plans for millions of travelers and thousands of companies throughout the world.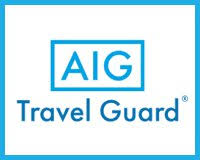 Its comprehensive travel insurance programs include:
§ Per-trip and annual plans
§ Coverage for trip cancellation, trip interruption, trip delay, medical expenses, baggage loss and more
Travel Guard provides 24/7 customer service with a personal touch through its World Service Center (1.800.826.4919). Through a network of assistance centers located in Asia, Europe and the Americas, it ensures the highest quality in:
§ Travel Medical Assistance
§ LiveTravel® Emergency Service
§ Worldwide Travel Assistance
§ Concierge and Personal Assistance
Helping leisure and business travelers alike solve travel-related problems and manage travel-related risks, AIG Travel Guard's global reach, service quality and proven operational capabilities allow travelers to receive best-in-class care.
Travel Guard - Platinum
Summary
Platinum
The Travel Guard Platinum is for travelers who want a comprehensive package of travel insurance cover and assistance services. The Platinum Plan also covers for pre-existing medical conditions, carrier financial default, even trip cancellation due to job loss and other covered work reasons. You can also upgrade your Platinum Plan to include optional cover like Cancel for Any Reason and Medical Evacuation home or to the hospital of your choice.
Travel Guard Platinum Benefits
This is a brief outline of coverage - restrictions apply.
For a complete list of covered reasons, please refer to the Certificate of Insurance.
For questions regarding cover, services or to file a claim please call 1.800.826.1300.
100% Trip Cost | Trip Cancellation: Reimburses forfeited, non-refundable, unused payments or deposits up to the Maximum Limit shown on the Schedule of Benefits for Trips that are canceled prior to the scheduled departure date.
150% Trip Cost | Trip Interruption: Reimburses forfeited, non-refundable, unused payments or deposits up to the Maximum Limit shown on the Schedule of Benefits for Trips that are interrupted after the scheduled departure date.
$1,000 | Trip Interruption - Return Air Only: Reimburses the additional airline transportation expenses incurred by you to reach the return destination for trip interruptions.
$1,000 | Trip Delay: Reimburses up to $200 per day/per person up to the Maximum Limit shown on the Schedule of Benefits for reasonable additional expenses if the insured is delayed for more than 5 consecutive hours due to a covered reason.
**$500 | Missed Connection: **Reimburses up to the Maximum Benefit shown on the Schedule of Benefits if Inclement Weather or Common Carrier causes cancellation or a delay of regularly scheduled airline flights for 3 or more hours to your point of departure.
$2,500 | Baggage & Personal Effects: Can reimburse you if your baggage or personal effects are lost, stolen or damaged while on your Trip, subject to the Maximum Benefit. This cover is in excess of any other cover or indemnity.
$500 | Baggage Delay: If your Baggage is delayed more than 12 hours, you can be reimbursed for the purchase of Necessary Personal Effects, subject to the Maximum Benefit.
$50,000 | Accident Sickness Medical Expense*: Pays up to the Maximum Benefit shown on the Schedule of Benefits for necessary medical expenses due to Injury or Sickness incurred within one year of the date of the Injury or Sickness. Initial treatment must be received during Trip. Pays for emergency dental expenses during the trip due to injury to sound, natural teeth while on the trip. Covers medical and surgical treatment by a licensed physician, professional nursing, hospital, X-ray and ambulance services within one year of the Injury or Sickness provided initial treatment was received during the trip.
$1,000,000 | Emergency Evacuation and Repatriation of Remains*: Covers evacuation and transportation as directed by a Physician to the nearest adequate medical facility (home in the event of death or if medically required). Pays for special medical escort if recommended in writing by the attending Physician.
$50,000 | Accidental Death & Dismemberment: Pays for loss of life or limb if it occurs within 365 days of an accident during your Trip.
Extra Cover**:**
(when cover is purchased within 15 days of Initial Trip payment)
Pre-Existing Medical Condition Exclusion Waiver (Limitations apply)
Trip Cancellation and Interruption coverage due to Financial Default of an airline, cruise line, or tour operator. (Financial default is not covered for all suppliers. Please visit www.travelguard.com/customerservice/alertlist/ for details.)
Accident Sickness Medical Expense (primary)
Baggage & Personal Effects (primary)
Optional Cover**:**
The following will be included if elected and appropriate costs have been paid.
Medical Coverage Upgrade: Valuable addition to increase your cover limits. Your Medical Expense will double. Emergency Evacuation to the adequate licensed medical facility of the Insured's choice and bedside visit are included.
**Car Rental Collision Coverage: **$35,000 in primary coverage, subject to a $250 deductible. Covers physical damage to a rental car for which the car rental contract would hold you responsible.
Cancel for Any Reason: The Company will reimburse 50% of nonrefundable expenses if you cancel your Trip for any reason, up to 48 hours prior to your departure. (Cancel for any Reason can only be purchased at the time the base plan is purchased and within 15 days of initial trip payment. Cover must be purchased for the full cost of the trip.)
**Flight Guard®: **Cover for accidental death or dismemberment that occurs when traveling on a regularly scheduled flight or charter, subject to the Maximum shown in the Schedule. Amount selected from the minimum of $100,000 up to a maximum of $500,000.
* Trip must be overnight and Destination must be at least 100 miles from the Insured's Primary Residence.
Pre-Existing Medical Condition Exclusion
The Company will not pay for any loss or expense incurred as the result of an Injury, Sickness or other condition of an Insured, Traveling Companion, Business Partner, or Family Member which, within the 90-day period immediately preceding and including the Insured's coverage effective date: (a) first manifested itself, worsened or became acute or had symptoms which would have prompted a reasonable person to seek diagnosis, care or treatment; (b) for which care or treatment was given or recommended by a Physician; (c) required taking prescription drugs or medicines, unless the condition for which the drugs or medicines are taken remains controlled without any change in the required prescription drugs or medicines.
PRE-EXISTING EXCLUSION WAIVER
The Company will waive the pre-existing medical condition exclusion if the following conditions are met:
This plan is purchased within 15 days of making the Initial Trip Payment.
The amount of coverage purchased equals all prepaid, non-refundable payments or deposits applicable to the Trip at the time of purchase, and the cost of any subsequent arrangement(s) added to the same Trip are insured within 15 days of the date of payment or deposit for any subsequent Trip arrangement(s).
All Insureds are medically able to travel when plan cost is paid.
Assistance Services**
All Assistance Services listed below are not insurance benefits and are not provided by the Company. Travel Guard provides assistance through coordination, negotiation, and consultation using an extensive network of worldwide partners. Expenses for goods and services provided by third parties are the responsibility of the traveler.
Travel Medical Assistance: A menu of services available for emergency medical requests, including prescription replacement assistance, physician referrals, medical evacuations, and more.
Worldwide Travel Assistance: Assistance with any travel emergency or request for general travel information, including lost, stolen or delayed baggage, replacing lost passport or travel documents, emergency cash transfers, pre-trip travel advice, inoculation information and more.
LiveTravel® Emergency Assistance: 24-hour hotline to make emergency travel changes, such as re-booking flights, hotel reservations, tracking lost luggage and more.
Business Assistant: You'll also have access to an array of services to help make short work of your business obligations, so you can enjoy your vacation.
Concierge Services: Whatever you need, whenever, wherever you need it, you can call on your own personal assistant to help. Services include tee time reservations, restaurant referrals and reservations, wireless device assistance, sporting or theater tickets, and more.
Identity Theft: If your identity is stolen during your Trip, our emergency travel counselors will assist in contacting your credit card companies, monitoring your credit report and working with local authorities to help you restore your identity.
Personal Security Assistance: Assistance to help maintain personal safety and personal information while traveling. Services include evacuation assistance, 24/7 access to security and safety advisories and more.
$50 Roadside Assistance per car*** Towing Assistance - When towing is necessary, the covered vehicle will be towed to the nearest service facility or to any location requested by the covered customer. Flat Tire Assistance - Service consists of the replacement of a flat tire with the covered vehicle's spare tire. Towing assistance will be provided if needed. Lock-out Assistance - Assistance will be provided in gaining entry to a covered vehicle if the keys are lost or locked inside.
** Non-insurance services provided by Travel Guard.
*** Roadside Assistance service provided by Quest Towing Services, LLC.
Frequently Asked Questions – Travel Guard Platinum
1. How does trip cancellation and interruption cover apply?
It reimburses for forfeited, non-refundable, unused payments or deposits if the insured must cancel or interrupt their trip for covered reasons. The interruption benefit may also include cover for additional transportation expenses.
2. What else is typically included in the Travel Guard Platinum insurance plan?
In addition to trip cancellation and interruption, most travel insurance plans include cover for trip delay, missed connection, baggage and personal effects, baggage delay, medical expense, and emergency evacuation which includes repatriation of remains. 24-hour assistance services are included to help the traveler with things such as emergency medical assistance, lost baggage tracking, emergency cash transfer, emergency or last-minute travel arrangements, assistance with replacing lost travel documents, and much more.
3. Does the Baggage and Personal Effects cover include all items I may take with me while traveling?
No, there are some items that are not included such as artificial prosthetic devices, false teeth, any type of eyeglasses, sunglasses, contact lenses or hearing aids, tickets, currency, etc.
4. Will the plan reimburse for the single supplement if my traveling companion cancels?
If a traveling companion cancels and you are held responsible for a single supplement, you would be covered for the change in the per person occupancy rate as long as the reason for the cancellation was covered under the terms of the plan.
5. What if I need a proof of my cover to obtain a visa (a Schengen letter)?
Please call the Travel Guard World Service Center at 1.800.826.1300 and a representative will be able to provide you with this information.
6. How do I file a claim?
Call Travel Guard at 1.800.826.1300. Its claims department is available Monday - Friday 7 am to 7 pm CST. A representative will start the claim with you over the phone and explain what needs to be provided in order to process your claim. The form will then be mailed, faxed or emailed to you for signature and you will be asked to provide the appropriate documents.
As always, at TripInsure101 we recommend that a traveler consider travel insurance. You can get an anonymous quote in seconds, and compare dozens of the top travel plans from many of the largest US travel insurers, saving you time and money finding the right travel plan for your needs.
What many people do not know is that they won't find the same trip insurance plans available at a better price – all down to price certainty anti-discriminatory law in the US.
Travel Insurance Comparison – Will I Pay More Buying Travel Insurance from a Comparison Website?
In short – the price of a trip insurance quote for an insurance plan that you see from TripInsure101 is the same price you would see from the insurance carrier direct – we are not allowed to compete on price for 'filed' insurance products. No one is. You are certain to get best value from us.
Safe travels.
Recent AARDY Travel Insurance Customer Reviews
customer
Verified
about 15 hours ago
The process was quick and easy
The process was quick and easy. Everything looks legit. Won't know how good it really is unless I need to use the insurance - but so far, so good
---
KEITH WYATT
Denise was very knowledgeable
Denise was very knowledgeable, professional, and patient with my numerous questions. Sh was outstanding!
---
B McKay
Excellent value and detailed review.
Excellent value and detailed review of access to all documents as I purchased trip insurance through Tripinsure101. Sylvia was a pleasure to work with and great at reviewing the on line access to all digital documentation of the trip insurance necessary should the need arise.