Travel Cancellation Insurance- 2023 Review
A Travel Cancellation Insurance policy can be one of the smartest investments that any traveler makes.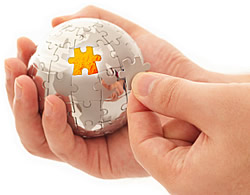 You will find cancellation benefits embedded in every Comprehensive Travel Insurance Policy.
If you need to cancel your trip, a Travel Cancellation Insurance Policy pays the maximum refund.
Cancellation Reasons usually fall into one of three categories: Tragedy, Work, and Any Reason.
Let's take a more in-depth look at Travel Cancellation Insurance.
Travel Cancellation Insurance Policy – Tragedy
Every Trip Insurance policy provides Trip Cancellation financial protection.
With this regular trip cancellation coverage, the plan reimburses you for the costs of airfare and other non-refundable travel arrangements.
Basic trip cancellation coverage is comprehensive and allows cancellations, such as:
Accident, illness, or death of you, a traveling partner, business partner, or family member
Jury duty
Legal appearance
Traffic accident en route to airport
Death or hospitalization of your host at your travel destination
Weather
Job loss
Bankruptcy of your travel provider
Since each of these circumstances is relatively rare, Trip Cancellation offers a 100% refund.
It's also affordable coverage because these things happen rarely. Consequently, travel insurers do not charge a lot for Travel Cancellation.
However, it does not give you much flexibility.
On the other hand, we have all had vacations canceled by work. You will notice that Cancel for Work Reasons is not there.
Travel Cancellation Insurance Policy – Work Reasons
Travel Cancellation Insurance with Cancel For Work Reasons reimburses you for prepaid, non-refundable trip payments and deposits if a trip is canceled for unforeseen work-related circumstances, such as:
When your or a traveling companion's employer compels a job transfer, which requires moving your primary residence.
If you or your traveling companion is required to work during the scheduled trip.
When you or your traveling companion company is directly involved in the company's merger or acquisition.
If your or your traveling companion's company operations are interrupted by fire, flood, burglary, vandalism, product recall, bankruptcy or financial default.
Also, this coverage typically reimburses 100% of your prepaid non-refundable costs.
Cancel for Work Reasons Travel Insurance – Exclusions & Solutions
First, note that work-related benefits do not typically apply to self-employed individuals or business entity owners, such as partners of a partnership.
Second, the policy usually requires a minimum of one or three years of continuous, full-time service before coverage applies. Standard travel insurance often needs one year, while airline insurance usually demands three years.
Finally, what if your Cancel For Work Reasons does not cover your situation? Then, look at Cancel For Any Reason Travel Cancellation Insurance.
Travel Cancellation Insurance Policy – Cancel For Any Reason
Cancel for Any Reason protection is the most comprehensive benefit that Travel Insurance policies provide. It allows you to cancel your trip without any reason at all and receive a refund.
CFAR is an essential contrast to the Tragedy list mentioned earlier. Typically, Travel Insurance plans only cover cancellation for a reason named in the policy. Cancel For Any Reason gives you the flexibility to cancel it for any reason that the policy does not cover.
Of course, CFAR has a few rules.
First, it provides a 75% refund of your trip costs if you cancel for any reason the policy does not cover. But if you cancel for a covered reason (like those mentioned under Tragedy earlier), you can still receive a 100% refund.
Second, purchase the policy within 14-21 days of the initial trip deposit.
Third, you must give the insurer 48 hours' notice before departure. You can use CFAR anytime after you buy it, but not within the final 48 hours ahead of leaving for your trip.
Fourth, you must cover 100% of all prepaid, non-refundable trip costs.
Finally, you must be fit to travel when you buy the policy.
Cancel For Any Reason is incredibly helpful for planning trips far into the future when you don't know what could happen. A few good examples of when CFAR is exceptionally helpful:
Destination wedding that was called off
Pandemic outbreak
Planned destination now has US State Department travel advisories or warnings
Political or social uprising
Anxiety attack
Family emergency not otherwise covered by the policy
Sickness or death of friend
Sickness or death of pet
And any other reason
In these and any other circumstances, Cancel for Any Reason Insurance is a remarkable benefit to protect your financial investment.
Cancel for Work & Cancel for Any Reason – Insure Early
When you buy your Travel Cancellation Insurance policy early, it will include more benefits.
As mentioned earlier, we recommend buying the policy within 14 days of your initial trip deposit to take advantage of the 'Time Sensitive' benefits, like Cancel For Any Reason.
Also, many policies provide Pre-existing Condition coverage when you buy the plan early. A Pre-existing Condition Waiver lets the policy cover a medical illness or injury cancellation even if it's tied to a Pre-existing Condition.
Cancel for Any Reason – Airline & Travel Sites
A word of caution: check the small print of any Airline Cancellation Insurance policy that they offer you.
Every cancellation policy that we have seen from an airline or airfare booking website is incredibly limited.
No airline offers Cancel for Any Reason protection.
Plus, most require three years of continuous employment with the same employer to validate the Cancel for Work Reasons cancellation.
Also, Airline Travel Insurance tends to be more expensive than what you find on the open Travel Insurance Marketplace.
You are sure to find better coverage at a lower price if you spend a few minutes searching.
Cancel for Any Reason – Airline Ticket Hack
Since airlines charge enormous fees for Refundable tickets, and never offer Cancel For Any Reason, what are your options? We developed an Airline Ticket Hack. Use it to lower your airline ticket price.
Instead of booking an expensive Flexible or Refundable airline ticket, book a much cheaper Non-Refundable seat. Then, add Cancel for Any Reason Insurance. Spend a little on insurance with the cheapest airline seat. It's probably the best bargain in aviation.
Conclusion
As always, at TripInsure101, we recommend that travelers consider travel insurance.
You can get an anonymous quote in seconds, and compare dozens of the top travel plans from many of the largest US travel insurers. It can save you time and money finding the right travel plan for your needs.
Many people do not know that our prices are the same as the insurance company's. You won't find a better price on the same trip insurance plans anywhere else. Anti-discriminatory laws in the US guarantee it. You will get the best value from us.
Safe travels.
Recent AARDY Travel Insurance Customer Reviews
customer
Verified
about 19 hours ago
The process was quick and easy
The process was quick and easy. Everything looks legit. Won't know how good it really is unless I need to use the insurance - but so far, so good
---
KEITH WYATT
Denise was very knowledgeable
Denise was very knowledgeable, professional, and patient with my numerous questions. Sh was outstanding!
---
B McKay
Excellent value and detailed review.
Excellent value and detailed review of access to all documents as I purchased trip insurance through Tripinsure101. Sylvia was a pleasure to work with and great at reviewing the on line access to all digital documentation of the trip insurance necessary should the need arise.