JetBlue Travel Insurance - 2023 Review
JetBlue Travel Insurance Review
Strengths
Weaknesses
Insufficient Travel Insurance Cover
No Medical or Medical Evacuation Benefits
Sharing is caring!
We are huge fans of JetBlue. It seems to have done an excellent job in building an airline that offers low-cost travel in modern aircraft. We think that its Mint Business Class Seats are innovative. Unfortunately, JetBlue Travel Insurance is not.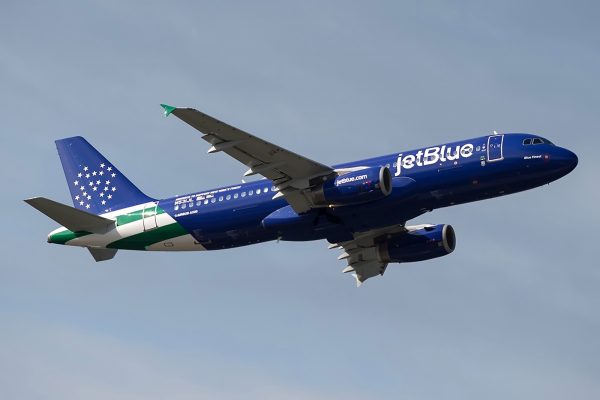 JetBlue's Flight Insurance is provided through Allianz Travel Insurance upon checkout. The travel insurance that JetBlue sells its customers is designed not to compete against JetBlue's own Refundable seats. We'll look at the insurance shortly.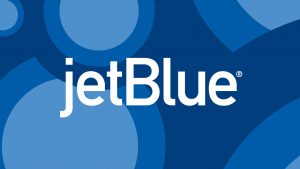 Our Sample Trip – Boston to Los Angeles
For our sample trip, we chose to fly from Boston to Los Angeles for one 63-year-old traveler. Flight choices were between Jet Blue and American Airlines depending on flight schedules. We opted for Jet Blue flights for both departure and return and also opted for the upgraded seats on the 'Blue' tier.
We were provided with several upgrades prior to checkout. We can move to Group A boarding (for an additional $71) or even make the ticket refundable (for an additional $138.81) if we choose:
The issue here is that many people – we estimate around 25% - buy Refundable seats. They need the flexibility because their plans might change. However, there is a way around this extra charge, called the Airline Ticket Hack, and we will cover it a little later in this article. So, for now we'll decline both the refundable ticket upgrade and the bump to Group A boarding.
JetBlue Travel Insurance Group
Once we select our flights, we are offered travel insurance for an extra $37.58, and they highlight the fact that we have non-refundable tickets.
While the price seems reasonable, what do we actually get for this cost? Let's look at the benefits the insurance offers:
Allianz Domestic Trip Protector I
The policy provided by Allianz for JetBlue is the Domestic Trip Protector I. This policy provides a 100% refund for trip cancellation and Trip Interruption but provides NO medical coverage nor medical evacuation coverage. Pricing is 6.75% of the total ticket cost and service fees.
Where is the medical coverage? One of the biggest concerns that most travelers have is paying for medical bills when on a trip. Most of us have health insurance, but that often does not cover us out-of-state or out-of-network without crippling co-pays. As mentioned previously, this policy does not provide any medical coverage.
Where is the medical evacuation coverage? How do I get home if I am too sick to travel normally? Again, isn't that the point of having travel insurance? It is disappointing that JetBlue would provide a policy lacking in medical evacuation.
What if my vacation is cancelled by my employer? It happens, unfortunately. We get permission to go on leave, book our trips, then that vacation is revoked. Wouldn't it be great if our travel insurance from JetBlue jumped in to help us. Unfortunately, it doesn't.
What if I am laid off work? Losing our work vacation is bad. Being laid off is worse. JetBlue flight insurance does cover this, but only if we have had three consecutive years of employment. An excellent travel insurance policy would not ask for more than one year of continuous employment.
TripInsure101 - Travel Insurance Options
TripInsure101 is a travel insurance marketplace. We get binding insurance quotes, anonymously, from our major travel insurance carriers. We work with some of the largest travel insurance carriers in the USA. Licensed in all 50 states, and D.C., with A.M Best ratings of at least 'A'.
Let's look at the options for our traveler to find the best flight insurance for their trip.
We input our travel details into the TripInsure101 quote system and received 17 policy options to choose from. The least expensive plan for our traveler going from Boston to LA is the IMG Travel Lite for $59.94.
This policy provides $100,000 of medical coverage and $500,000 of medical evacuation coverage as well as 100% refund for trip cancellation if we cancel for a reason listed in the policy such as illness or injury and provides $125% for trip interruption. The policy also provides 100% refund if we must cancel for a work-related reason.
Remember that JetBlue Travel Insurance was $37.58. But, for $22.36 more we can get medical coverage, medical evacuation coverage and coverage if work requires us to cancel our trip.
What if we want the ability to cancel for any reason whatsoever and not just for a reason listed in the policy? What options do we have?
Cancel for Any Reason – Airline Ticket Hack
Earlier we discussed the logic behind buying a Non-Refundable ticket. Take a moment to think about what an airline is doing when it offers us a Refundable ticket.
In our case, JetBlue was asking for an extra $138.81 to upgrade to a refundable ticket. That's 24% of the ticket cost! We know that every single day there are customers who pay double and triple the lowest-priced non-refundable fare to upgrade to a refundable ticket.
This airline pricing tactic drives us insane. For an additional cost, we get the privilege of sitting in the same seat we had before but paying an additional 24% of our ticket price simply so they can mark our ticket 'refundable'!
This is a case of a customer paying more just in case something bad happens. In our world, that is what insurance is for.
Remember, with the IMG Travel Lite policy, our traveler gets all of their money back from the non-refundable ticket if they are sick, injured, laid off, or have their work vacation cancelled.
That covers most reasons why someone would need to cancel a trip, which probably explains why airlines don't like to offer insurance on their sites that competes against their own expensive refundable flights. We never see vacation cancellation insurance embedded into flight insurance sold by airlines. It would help their customers, but hurt their bottom line, so airlines don't offer it.
Still, there is one level of cancellation benefit greater than Cancel for Work, and that is called Cancel for Any Reason (CFAR) Travel Insurance. A CFAR policy allows us to cancel for any reason we want. If the reason is a listed reason in the policy, we receive a 100% refund of our trip costs. If not, we would receive either a 50% refund or a 75% refund, depending on the policy we purchased.
The least expensive policy that contains Cancel For Any Reason benefits is the Travel Insured Worldwide Trip Protector (CFAR 75%).
This policy provides $100,000 of medical coverage, $1 million of medical evacuation coverage, coverage for pre-existing medical conditions and cancel for any reason benefits if we purchase the policy within 21 days of our initial trip payment or deposit. The policy also provides a 100% refund if we must cancel for a work reason and provides a 75% refund if we cancel for any reason NOT listed as a standard cancellation reason.
The price is $32.25 LESS than upgrading to a refundable ticket and we get generous medical and medical evacuation coverage as well as additional benefits that the Jet Blue policy can't provide. It's great value for money!
Does TripInsure101 Charge More?
You will not find the same flight insurance plan available at a lower price. This price certainty can be guaranteed due to anti-discriminatory insurance laws here in the USA. Travel Insurance Comparison – Will I Pay More Buying Travel Insurance from a Comparison Website? This is powerful consumer protection. You are seeing the best possible rates for any plan we provide.
TripInsure101 offers you a multitude of different plans from some of the most respected travel insurance carriers in the country. You will only need a few minutes to check value for money, coverage, and insurance carrier ratings.
So, enjoy your next trip with JetBlue. They offer great value for money on their Non-Refundable fares. Our JetBlue Travel Insurance Review offers simple advice. There are much better policies available, with much more value. Shop around.
Safe travels!
Recent AARDY Travel Insurance Customer Reviews
customer
Verified
about 20 hours ago
The process was quick and easy
The process was quick and easy. Everything looks legit. Won't know how good it really is unless I need to use the insurance - but so far, so good
---
KEITH WYATT
Denise was very knowledgeable
Denise was very knowledgeable, professional, and patient with my numerous questions. Sh was outstanding!
---
B McKay
Excellent value and detailed review.
Excellent value and detailed review of access to all documents as I purchased trip insurance through Tripinsure101. Sylvia was a pleasure to work with and great at reviewing the on line access to all digital documentation of the trip insurance necessary should the need arise.