P&O Cruises Travel Insurance - 2023 Review
P&O Cruises Travel Insurance
Strengths
Insurance Not Provided to US Citizens – Travelers Can Shop The Open Marketplace
Weaknesses
Insurance Suggestions Not Offered
Sharing is caring!
P&O Cruises - Background
P&O Cruises is the oldest cruise line in the world, having operated the world's first passenger cruise ship in 1837. P&O began life as "The Peninsular Steam Navigation Company", but in 1840 the word "Oriental" was added to reflect the company's expanding services eastwards beyond the Iberian Peninsula to Egypt and the Orient.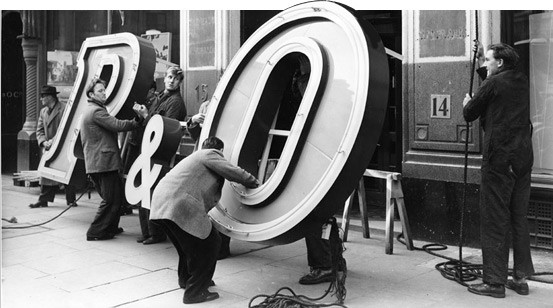 P&O Cruises – Carnival Corporation
P&O Cruises was demerged from the P&O Group (which operates container and channel ferry services) in 2000 and became a subsidiary of P&O Princess Cruises. Just three years later, in 2003, P&O Princess Cruises merged with Carnival Cruises to form the current company.
P&O Cruises – The Passenger Experience
P&O strives to give its passenger a memorable and stress-free holiday. From the moment you drive into either the Ocean Cruise Terminal or the original Mayflower Cruise Terminal in Southampton, your cases and car are whipped away by smiling, cheerful staff. The entire P&O ethos centers on the passenger experience, and it is something P&O is very good at. However, before you arrive in Southampton to take your cruise, you need to have booked the cruise itself and your cruise travel insurance.
P&O Cruises Website
The P&O Cruises website is extremely easy to navigate. Simply select a destination, months to travel, cruise duration and ship. The system will eliminate any dates that are unavailable for that destination which makes selection easy.
Once you have the trip details selected, the system will show you the pricing per travelers. However, you'll need to call P&O to book the cruise – you cannot book online.
P&O Cruises Travel Insurance
P&O Cruises does not sell their own insurance. They have partnered with Holiday Extras to provide travel insurance to their Non-US guests. Once you go to the Holiday Extras website and put in general information on your trip, you're presented with several options for insurance (again in British pounds):
When you select one of the three available options, you then answer a series of questions about pre-existing conditions. Finally, you arrive at the declaration page (see below) prior to paying for the insurance. It's here that the insurance spells out that it is only available to UK residents, and you must have a UK General Practitioner and the trip must start and end in the UK.
To be eligible for cover under this Policy, you confirm and agree that:
You are a resident and must have an address in the United Kingdom, the Channel Islands or the Isle of Man and lived here for at least 6 months in the last 12 months.
You are 18 years of age or older at the date of buying this policy.
You are registered with a General Practitioner in the United Kingdom, the Channel Islands or the Isle of Man.
Your trip must start and end in the UK and not have already started your trip.
Since US residents cannot purchase travel insurance from Holiday Extras, we'll need to look elsewhere for travel insurance.
Let's book a cruise on P&O and then shop for insurance on the open marketplace.
Our Cruise – Northern Europe
Our sample couple, both aged 62, chose a 8-night cruise from April 1 – April 8 to several northern European countries. The cruise starts in Southampton and travels through Germany, Netherlands, and Belgium before returning to Southampton.
Total cost for both travelers after converting to US dollars is $1413.94.
Alternatives to Holiday Extras Travel Insurance
As US residents, we'll have to find alternate insurance. We used the same trip information to create a quote at TripInsure101 and our system provided 25 results for a variety of plans and insurers.
TripInsure101 consistently recommends carrying at least $100k Medical Insurance, $250k Medical Evacuation, and a Pre-Existing Medical Condition Waiver when traveling outside the US.
For this trip, the Trawick Voyager plan is the least expensive policy that meets the recommended coverage amounts, at a total of $99.74 for both travelers combined. It provides $250,000 of medical coverage and $1 million of medical evacuation coverage. Pre-existing medical conditions will be waived if the policy is purchased on or before the final trip payment date.
Next, we looked for the least expensive Cancel For Any Reason (CFAR) plan that meets our minimum recommended coverage, which is the Trawick Voyager (CFAR 75%) for $169.64. This is the same plan as the standard Trawick Voyager but includes the added benefit of allowing you to cancel your trip for any reason not otherwise covered by the policy and receive a 75% reimbursement of your trip cost.
Price and Value
TripInsure101 recommends carrying at least $100k in Medical Insurance when traveling outside the country. Both Trawick Voyager policies provide $250k in medical coverage, so you can feel assured you will have sufficient medical coverage should you need it.
We recommend at least $250k of Medical Evacuation coverage when traveling to Europe. For trips farther afield, we recommend at least $500k of Medical Evacuation coverage. The Trawick Voyager provides $1 million of Medical Evacuation coverage so you'll be well covered in a medical emergency that requires evacuation to a hospital and back to the US.
If needed, TripInsure101 also recommends getting a policy that provides a waiver for Pre-Existing Medical Conditions. The Trawick Voyager policies provides coverage for Pre-Existing Conditions, if purchased on or before the final trip payment date.
Next, we'll discuss other important benefits in travel insurance.
Trip Cancellation
Sometimes unexpected events interfere with your travel plans, forcing you to cancel your trip. Trip Cancellation reimburses you for your pre-paid and non-refundable trip costs if you must cancel your trip for a covered reason.
Most plans available from TripInsure101 cover cancellation for:
Unforeseen illness, accidental injury, or death (traveler, traveling companion, family member, or host)
Inclement weather, strike, or mechanical delay of a common carrier
Financial default of a common carrier
Traffic accident en route to the destination
Hijacking, quarantine, jury duty, subpoena
Fire, flood, burglary, or natural disaster
Documented theft of passport or visas
Mandatory evacuation
Called to military duty or revocation of leave
Involuntary job termination or lay off
Terrorism
Hopefully, none of these things happen, and you can leave for your vacation without a hitch.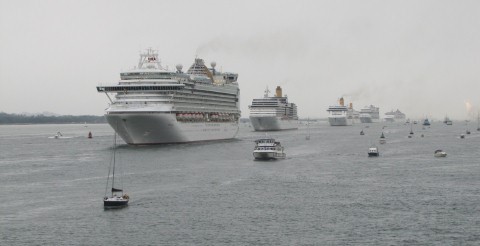 Cancel For Any Reason (CFAR)
Cancel For Any Reason policies provide peace of mind against any uncertainty about traveling. This coverage helps you recover 50% - 75% (depending on policy) of your trip cost if you must cancel your travel plans for any reason not covered by the policy. Without it, you would lose all your pre-paid and non-refundable trip costs for a non-covered cancellation.
Suppose your main concern for cancellation is uncertainty about Covid rates at your destination. You may worry that you shouldn't travel on your scheduled trip if your destination country sees a large spike in Covid rates. Even if your doctor advises against traveling, Trip Cancellation does not cover cancellation due to fear of traveling because of Covid concerns.
Travel insurance with a Cancel For Any Reason benefit is the only option. TripInsure101 offers a variety of Cancel For Any Reason options for residents in most states.
There are some rules to keep in mind when purchasing a Cancel For Any Reason plan:
You must insure 100% of your pre-paid and non-refundable trip costs
You must purchase the policy within the Time Sensitive Period (10-21 days of the date you placed your initial payment or deposit towards the trip) and insure subsequent payments
You must cancel your trip no later than 48 hours prior to departure
The Trawick Voyager (CFAR 75%) will reimburse 75% of your trip cost should you cancel for a reason not listed in the policy.
Trip Interruption
While Trip Cancellation covers you before you depart, Trip Interruption covers you once you leave for your trip. It reimburses you for the unused portion of your trip costs and the cost to catch up to your trip, if you're able, or return home early.
Trip Interruptions covers circumstances like Trip Cancellation. For example, suppose you fall and break your leg during one of your excursions. You certainly will not be able to continue the rest of your vacation.
Once the local hospital takes care of you, the physician will likely recommend you return home to recover. Trip Interruption reimburses you for the portion of the trip you did not use and covers the cost to travel home early
Travel insurance also covers if your Trip Interruption is temporary and resolves before the end of your trip, such as for a quarantine due to Covid or similar. You can claim the unused portion of the journey while hospitalized or quarantined and the transportation costs to rejoin the trip.
Trip Interruption reimbursement ranges between 100-150% of the insured trip cost. Any amount above 100% helps cover transportation expenses. In this case, the Trawick Voyager policy provides a 150% benefit.
Pre-Existing Medical Conditions
Travel insurance does not pay benefits for Pre-Existing Conditions. It's a standard, industry-wide exclusion. However, many policies offer a waiver that adds coverage for Pre-Existing Conditions back into the policy. These policies typically must be purchased within 14-21 days (depending on policy) of the date you place your initial payment or deposit towards the trip. This timeframe is called the Time Sensitive Period.
The Trawick Voyager will provide coverage for Pre-Existing Conditions if the policy is purchased on or before the final trip payment date. Several other terms must also be met:
-  you are medically able to travel at the time the coverage is purchased; and - you insure 100% of your prepaid Trip costs that are subject to cancellation penalties or restrictions.
Medical Insurance If Sick or Injured Traveling
Travel Medical Insurance pays for medical treatment if you are injured or ill during your planned vacation. Even healthy people can be victims of an accident that requires costly care. A broken leg, a car accident, or even severe food poisoning can land you in the hospital.
If you plan overseas travel, it's important to keep in mind most health insurance plans do not pay for medical treatment outside of the US. Even if your health insurance does provide some coverage while you travel, it may restrict the nature of care and provider.
Also, Medicare does not pay for treatment outside the US. While some Medicare supplements cover up to $50k for treatment, it is a lifetime limit and for emergencies only. In addition, you must pay a deductible and 20% copay. 
In addition, you can't count on universal health care in foreign countries to pay for your treatment. Citizens pay taxes for this privilege. If you are not a citizen of that country, you will pay full price for treatment at a private hospital, which can cost $3,000-$4,000 per day.
Consequently, we recommend that you travel with at least $100k Emergency Medical Insurance while traveling abroad.
Trawick Voyager provides $250k for Medical Insurance.
Emergency Medical Evacuation Brings You Home
Emergency Medical Evacuation pays for transportation to a medical facility capable of treating your condition.

Typically, Emergency Medical Evacuation is uncomplicated, like a ground ambulance to the nearest hospital. However, Emergency Medical Evacuation can include a costly airlift by medical personnel.

If, after your condition is stabilized, it's determined you need further treatment, Emergency Medical Evacuation transports you to a hospital near your home so you can recover.

When traveling outside the US, TripInsure101 always recommends a policy that includes at least $250k of Emergency Medical Evacuation. This ensures you have enough financial protection, especially in a critical situation.
The Trawick Voyager exceeds this recommendation and provide $1 million of Medical Evacuation coverage.
Conclusion
When shopping for travel insurance, it's important to make sure the policy has sufficient Medical and Medical Evacuation benefits for overseas expeditions and includes coverage for Pre-Existing Conditions.

Though we cannot get P&O's recommended insurance in the United States, we were able to find excellent policies at competitive prices through TripInsure101.

As such, we always recommend comparison shopping to find the best value for your money.
Will I Get a Better Deal Going Directly Through the Insurer?
No. Many don't realize that they won't find the same travel insurance plans available at a better price directly from the insurer. Travel insurance rates are state-regulated, and no one can change those rates.
Travelers can find the best plan to fit their travel needs by using a comparison site like TripInsure101 to shop their options and find the appropriate coverage.
Next time you cruise, run a comparison quote with us and see how much money you can save on a similar or better policy. You can even run a sample quote before you book your cruise.
Questions? We would love to hear from you. Please stop by and chat with us, send an email, or give us a call at +1(650) 397-6592.
Safe travels!
Recent AARDY Travel Insurance Customer Reviews
Roger N
Verified
about 3 hours ago
Sylvia Y
Sylvia Y. was very knowledgeable and courteous and answered all my questions. It was a pleasure working with her to secure our policy.
---
Terry Stewart
Verified
about 11 hours ago
It was affordable and easy to obtain...
It was affordable and easy to obtain... Claim process unknown...
---
customer
Very pleasant and accomadating on…
Very pleasant and accomadating on answering questions.