Southwest Airlines Travel Insurance - 2023 Review
Southwest Airlines Travel Insurance
Strengths
Customers free to choose best option from market
Weaknesses
No advice is offered to purchase travel insurance cover
Sharing is caring!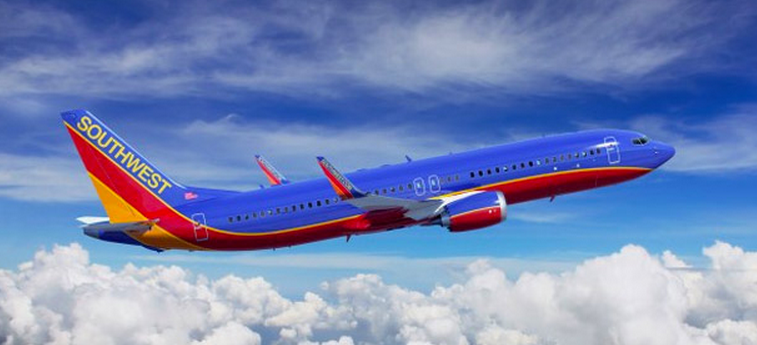 Nearly half a century ago, Rollin King and Herb Kelleher began Southwest with a simple idea:
"If you get your passengers to their destinations when they want to get there, on time, at the lowest possible fares, and make darn sure they have a good time doing it, people will fly your airline."
They were right! Southwest's unique take on making travel easy and fun has built a loyal tribe of travelers. Low fares, open seating, no change fees and fun in flight make travelers come back again and again.
Like several other airlines, Southwest does not sell travel insurance. The airlines that do wait until the last moment of check-out then spring their flight insurance offer on a customer who is already in a buying frame of mind. This can make it much easier to sell but many travelers have buyer's remorse once they realize that the insurance doesn't cover what they need.
While we typically don't recommend buying the airline's travel insurance, travel insurance itself can be critical. Domestic travelers can benefit from having robust travel health insurance. For international travel, comprehensive medical and evacuation insurance is essential. While you may not be able to buy Southwest Airlines Travel Insurance, you should certainly consider having trip insurance to cover your trip.
Let's look at our options for travel insurance on the open marketplace.
Our Sample Trip – Phoenix to Honolulu
For our sample trip, our two travelers booked a flight from Phoenxi, AZ to Honolulu, HI for November 11, 2022 – December 30, 2022. In choosing our fare, Southwest provides several options. While Business Select and Anytime offer fullly refundable tickets, Wanna Get Away and Wanna Get Away Plus will only offer us flight credit in lieu of cash if we cancel.
For our departure, the prices for each fare would be:
Return flights back to Phoenix are a bit more expensive due to coming back on a Friday:
Be very careful when making your booking selections with Southwest. It is quite easy to turn a low-cost flight into something that looks much more like a business class trip. But, without the lie-flat seat!
Having considered the options, we chose Wanna Get Away Plus for both legs as we won't need a refundable ticket for reasons we'll discuss later on when we choose travel insurance. The total cost for our trip is $1,624.00.
Now that we have our flight chosen, it's time to search for travel insurance.
Do I Really Need Travel Insurance if I Fly Southwest?
A question that comes up a lot when flying with Southwest is: 'Do I really need insurance if I'm flying domestically?'
Although flight cancellation protection is one very good reason for taking flight insurance, there are many benefits to consider.
Lost or Delayed Bags
The contents of your luggage are probably important to you. Travel insurance can offer some protection if the bag is lost or delayed.
Medical Insurance Coverage
Travel Medical Insurance is usually a primary concern for travelers who worry about getting sick or injured far from home. While most of us have some form of health insurance at home, it often doesn't cover us, or doesn't cover much, when we travel. This is certainly the case when we travel internationally.
If you are flying internationally with Southwest, then definitely call your health insurer to see if they will cover you internationally. If not, travel insurance can provide extensive health benefits during a vacation. With foreign private hospitals charging $3k - $4k per day, it makes sense to carry adequate travel health insurance.
Even domestic travel can present a challenge to a traveler who does not take travel health insurance. Your healthcare may not cover you out-of-state, or out of network. If it does, it is likely that there will be much higher co-pays. A quick call to your health insurer will allow you to understand if you have coverage when you travel and how much coverage they will provide.
TripInsure101 recommends having a minimum of $10,000 of medical coverage when traveling domestically, and a minimum of $100,000 when traveling internationally.
Travel Medical Evacuation Coverage
Travel Medical Evacuation coverage gets you to the nearest suitable medical facility when you are severely ill or injured. This type of coverage is embedded into every comprehensive travel insurance policy. While this is relevant for domestic travel, we think it essential when traveling internationally. A medical evacuation by private jet from the Caribbean back to the USA could cost $100k. There is no way that an individual traveler wishes to be responsible for such an expense.
TripInsure101 recommends having a minimum of $150,000 of medical evacuation coverage when traveling domestically, and a minimum of $250,000 when traveling internationally.
As mentioned previously, Southwest doesn't sell travel insurance, which is fine by us. Let's look at our options in the marketplace through a quote from TripInsure101.
TripInsure101 Travel Insurance Options
TripInsure101 is a travel insurance marketplace. We get binding insurance quotes, anonymously, from our travel insurance carriers. We work with some of the largest travel insurance carriers in the USA, licensed in all 50 states, and D.C., with A.M Best ratings of at least an 'A'.
Let's look at the options for our travelers to find the best flight insurance for their trip.
We input our travel details into the TripInsure101 quote system and received 25 policy options to choose from. The least expensive plan for our two travelers going from Phoenix to Honolulu is the IMG Travel Lite for $194.78.
The policy provides $100,000 of medical coverage and $500,000 of medical evacuation coverage – far above the recommended minimums for domestic travel. Baggage coverage, trip delay, trip cancellation and trip interruption are also included. If we must cancel our trip for a reason listed in the policy such as for illness or injury, we can get a full refund of our trip costs, which can include hotels, tours, or other non-refundable costs we've included.
However, the one thing this policy does NOT cover is a pre-existing medical condition. If we don't have any, this policy would work well for us, but if we do, we need to look at another policy.
The least expensive policy that will cover pre-existing medical conditions as long as we purchased the policy within the allotted timeframe is the IMG Travel SE for $293.90.
The policy provides $250,000 of medical coverage and $500,000 of medical evacuation coverage as well as baggage coverage, trip delay, trip cancellation and trip interruption. Pre-existing medical conditions will be covered if the policy is purchased within 20 days of our initial trip payment or deposit date.
As with the Travel Lite policy, if we must cancel our trip for a reason listed in the policy such as for illness or injury, we can get a full refund of our trip costs, which can include hotels, tours, or other non-refundable costs we've included. Southwest will only refund us the airfare or provide a credit for future travel (depending on the fare chosen) but will not refund any other prepaid, non-refundable costs such as hotels or tours. We could end up losing a lot of money without travel insurance covering these additional costs.
But what if we want the ability to cancel for any reason whatsoever and not just for a reason listed in the policy? What options do we have?
Cancel for Any Reason – Airline Ticket Hack
While Southwest provides refundable tickets if we choose 'Business Select' or 'Anytime' fares, the 'Wanna Get Away' and 'Wanna Get Away Plus' fares are non-refundable and only give us a credit for future travel. In all fares, they will only cover the airfare and no other non-refundable costs we've incurred.
Remember, with the IMG Travel Lite or Travel SE policy, our travelers get a full refund of their trip costs including the cost from the non-refundable ticket if they are sick, injured, laid off, or have their work vacation cancelled. That covers most reasons why someone would need to cancel a trip but not all of them.
Still, there is one level of cancellation benefit greater: Cancel for Any Reason (CFAR) Travel Insurance. A CFAR policy allows us to cancel for any reason we want. If the reason is a listed reason in the policy, we receive a 100% refund of our trip costs. If not, we would receive either a 50% refund or a 75% refund, depending on the policy we purchased.
The least expensive policy that contains Cancel For Any Reason benefits is the Seven Corners Round Trip Basic (CFAR 75%) for $376.30.
This policy provides $100,000 of medical coverage, $250,000 of medical evacuation coverage, trip cancellation, trip interruption and cancel for any reason benefits if we purchase the policy within 20 days of our initial trip payment or deposit. The policy provides a 75% refund if we cancel for any reason NOT listed as a standard cancellation reason.
Though more expensive than the other two options we looked at, it can be worthwhile if we need maximum cancellation flexibility AND want to get cash back for our trip costs and not just a credit for future travel. Also, our other non-refundable trip costs besides airfare would be covered.
Southwest Airlines for International Travel
Southwest is not just a domestic airline anymore. Indeed, its route map is growing each year with international options.
Here are some of the international destination Southwest flies to:
Aruba
Belize
Cabo San Lucas/Los Cabos
Cancun
Grand Cayman
Havana
Liberia, Costa Rica
Mexico City
Montego Bay
Nassau, Bahamas
Puerto Vallarta
Punta Cana
San Jose, Costa Rica
Turks and Caicos
When traveling to one of these locations, you may find that your personal health insurance will be severely limited or not cover you at all. For this reason, a policy with strong medical and evacuation benefits is critical.
We want to have at least $100k of Travel Health Insurance coverage unless we have benefits in another policy. Health care costs of $3k-4k per day in a private hospital are common and can quickly add up.
Our recommendation for Medical Evacuation Insurance coverage is for no less than $250k if the vacation is close to the United States. This should suffice for most of the locations that Southwest flies to. Once we move to longer range travel, then higher cover levels are recommended. $500k of evacuation coverage is recommended for those travelers going to Africa, Asia or Australia.
Can I Buy Travel Insurance for Someone Else?
We know that may of our customers are parents and grandparents. They worry about youngsters in their family and how they can protect them. We all get particularly worried when we think of low-cost airfare to Mexico and the Caribbean. We know that this is exactly the sort of vacation that our kids or grandkids would love to go on. And, most likely, they won't even think of buying travel insurance. Can we buy travel insurance for them?
Absolutely! In fact, most of the time travel insurance is bought by someone else. A parent will often buy coverage for the whole family. Each person listed on the policy will get their own policy and accompanying benefits. We provide answers to common questions about who buys the insurance in this article.
With trip costs rising along with healthcare costs, it simply makes good sense to buy travel insurance before you leave home.
Does TripInsure101 Charge More?
You will not find the same flight insurance plan available at a lower price. This price certainty can be guaranteed due to anti-discriminatory insurance laws here in the USA. . This is powerful consumer protection and means you are seeing the best possible rates for any plan we provide.
TripInsure101 offers you a multitude of different plans from some of the most respected travel insurance carriers in the country. You will only need a few minutes to check value for money, coverage, and insurance carrier ratings.
We believe that Travel Medical Insurance is always valuable, no matter how far you're traveling from home. With international travel, Travel Medical Insurance is a must.
So, enjoy your next trip with Southwest. They offer great value for money and allow you to shop for the best travel insurance policy to fit your needs through marketplaces like TripInsure101.
So next time you're planning a trip with Southwest, don't forget to include trip insurance.
Safe travels!
Recent AARDY Travel Insurance Customer Reviews
customer
Very pleasant and accomadating on…
Very pleasant and accomadating on answering questions.
---
Christine Wilson
Janet made it easy to purhase travel insurance for me and my nephew's upcoming holiday trip. I would refer my family and friends to your company!
Janet made it easy to purhase
---
Loren G.
Five stars is not enough stars!
Five stars is not enough stars! Nicole and Destiny both did great jobs. They recommended the best value for the price and made sure that ALL the details of our application were correct (very important!). This is our first time purchasing trip insurance and I had A LOT of questions. Through multiple calls, both were willing to spend as much time on the phone as I needed and I especially appreciate the agents' easy (and quick) access to another person who could address a couple of specific concerns I had which Destiny couldn't readily answer. We've done this trip every year for ten years and never purchased insurance but after witnessing a person get hurt badly last year we realized we were taking a big chance. Now we're covered and Nicole and Destiny made it all easy to do. We'll be checking in again next fall to "re-up."